If you want to take your fitness up or just don't know where to start, personal training from Team Dee's in Las Vegas creates a customized training routine to help you achieve your goals. As an IFBB Pro, Dee knows what it takes to create a successful plan of workouts and nutrition to keep you motivated.
What Can A Personal Trainer Do For You
As fitness professionals, they can help you maximize your routine and tailor programs around your personal goals. Personal trainers give you guidance and knowledge to keep you consistent and provide you with motivation while educating you throughout your fitness journey.
More Than Just A Workout
Health Education
Form & Technique
Support Your Fitness Goal
Motivation
Minimize Wasted Time
Nutritional Guidance
Hold You Accountable
What To Expect On Your First Visit
This is the time to get to know you and learn about your fitness goals. During this time, make sure you let your trainer know if you have any medical conditions, pre-existing injuries, or anything else that could affect performance or cause unexpected injury. Once you have discussed your goals, it is time to assess your current level of fitness to develop the right plan and achievable benchmarks for a successful program.
Customized Training Program
There is no such thing standard training routine when it comes to creating a detailed fitness program for you. Each program is tailored to your fitness level and personal goals and comes with a nutritional meal plan to keep your body primed and ready to go.
Goal-Oriented Workouts & Nutrition Programs
All Ages & Fitness Levels
Sports Performance
Just like you, each fitness goal you have requires a vastly different program and benchmarks for success. As an expert in human physiology, we will create a plan that gets the results you are looking for.
Pushing Past The Plateau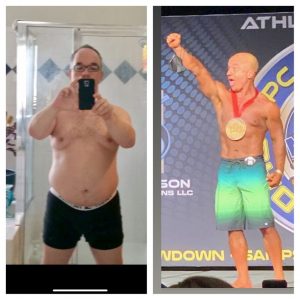 Seeing results is important, but it is even more important in creating lasting sustainable routines that get you through any plateaus. When working towards your ideal fitness level, there is a good chance that you will find yourself in a stagnant state. As an AFFAA-certified health and movement advisor and an IFBB Pro Trainer, understanding your body is important to minimize any lulls in your program and move past them as quickly as possible.
Understanding Your Nutrition
Nutrition plays a huge role in your health and fitness routine. Proper nutrition will not only fuel you for upcoming workouts but also provide you with a healthier mind and body. It's about creating healthier habits and finding the right calorie intake to fuel your lifestyle.
Building A Strong Foundation
Everything is built from the ground up, and there is no exception when it comes to your fitness. Together we will build a strong foundation to build proper technique that maximizes your workout and helps prevent unwanted injury that can set you back during fitness program.
Maintinaing Healthy Habits
Keeping you accountable allows you to build healthy habits and consistent workouts during your training. These habits allow you to maintain form and push past mental blocks to unlock your full potential.
Personal Training With Team Dee's
No matter your fitness goals, Team Dee's personal training in Las Vegas will help you achieve the results you want while helping you be a healthier version of yourself. Start your customized personal training plan today.
---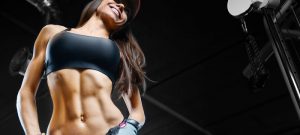 Beach Body Personal Training Package
Bikini season is right around the corner, and now is the time to get your body ready with Dee's Beach Body Training Package. Your first month of training is only $1250 and includes all the tools you will need to slim down, personal training sessions, and a fitness plan.
Included In The Beach Body Training Package ($1250)
Diet Plan
Written Work Out Plan
8 Personal Trainer Sessions (2 Per Week)
Unlimited Trainer Consultation While You're My Client
Ongoing Diet And Work Out Plan Revision While You're My Client
Lock-In Discount Of 15% Off Additional Training Sessions After First Month
When you sign up for my Beach Body Training Package, you save $250 off my regularly priced services and lock in an additional 15% off ongoing personal training sessions. Team Dee's in Las Vegas will show you what you can accomplish in a month.
---