Are you having trouble losing those stubborn pounds? Team Dee's in Las Vegas is a personal trainer that will give you the tools you need to have consistent weight loss that you can keep off. With so many people now living a more sedentary lifestyle, adding unwanted pounds is easier than ever.
Reach your fitness level, get healthier and lose the extra pounds with a weight loss coach that creates a customized personal training plan to create lasting success.
Get Real Weight loss Results
Dee Bloom provides you with simple and realistic step-by-step goals to help you burn the fat and build the muscle you've always wanted. With the guidance of this experienced, award-winning weight loss trainer, you can get in shape and feel great. Other advantages of having a personal trainer when you're trying to lose weight include:
Results Without Injury
Incremented Challenges
Correct Posture Technique
Professional Fat Targeting
Accurate Nutrition Advice
Motivation & Accountability
Make The Most Of Your Exercise Routines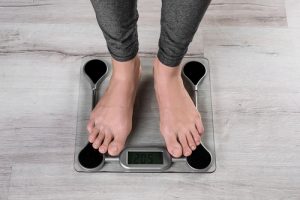 Targeted weight loss with the help of a personal trainer really gets you the kind of progress that lasts. Dee knows the moves you need to burn fat effectively and develop a toned and tight physique. She will teach you proper movements and techniques to target those stubborn flabby areas. She's the trainer to call if you're looking for a total body transformation and ideal shape.
Lose Weight & Feel Great At Team Dee's
Consider the cost of hiring a professional weight loss coach compared to the expense of medical bills associated with poor health. The return on benefits to your body can add years of energy to your daily life. Because you're working with an experienced weight loss trainer, tips and tricks on ways to stay motivated and eat healthily are incorporated as part of getting you your best results.
Having a personal trainer can help you achieve your weight loss and transformation goals, but it can also save you time and money. There's no need to troubleshoot or purchase fad diets, services, products, and equipment that just doesn't work and may not be suitable for the type of body shape you're aiming for.
Start Your Weight Loss Journey Now
Whether you're just looking to lose a little weight or desiring a full-body makeover, Team Dee's in Las Vegas is here to get you in shape. Get ready to reach your fitness goals with a personal trainer who is experienced, successful, and truly cares. Contact Dee today and get started on your weight loss goals.